This event has passed
Tavern Talk #1: "The Militiamen of Spotsylvania County"
–
Free
Many know that Charles Washington, a Colonel among the Spotsylvania Committee for Safety, was the original owner of the house that later became the Rising Sun Tavern in the 1790s.  Few know the distinguished military service of the other men who came to own, live in, or operate the building that stands today. George Augustine Washington, Larkin Smith, Gustavus B. Wallace, John Frazer, James Fisher, John Harvey, and Joseph Verone were their names.
Join us for a presentation followed by a discussion on the history of Spotsylvania militiamen with a local military history expert for our inaugural Tavern Talk!
Free admission. Donations welcomed.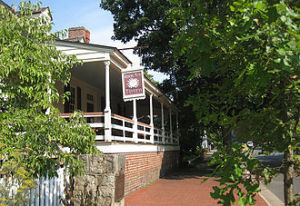 Rising Sun Tavern
1304 Caroline Street
Fredericksburg, VA 22401