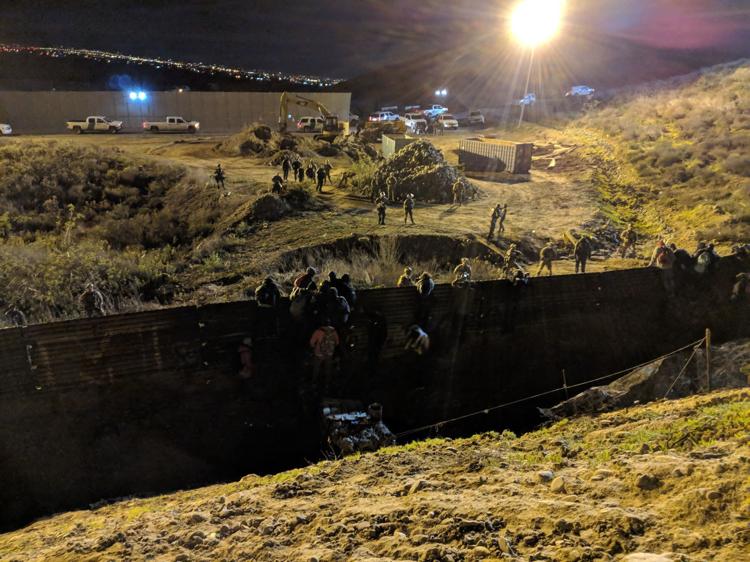 The first pellet didn't really register as a threat. Nathaniel Dennison felt something hit his shin, but he kept his camera focused on the scene in front of him as hooded figures scrambled over a desert landscape shrouded in tear gas.
When another one hit him near the groin, he knew it was time to stop recording and start moving.
Dennison retreated to safety as American authorities used crowd-control measures to stop a group of about 150 migrants from crossing a U.S.-Mexico border fence. But he never got out of the government's sight.
The Richmond-based photographer and videographer was one of 59 activists, journalists and attorneys included on a government surveillance list for apparent ties to the so-called migrant caravan that made headlines last year.
Homeland security officials defend the list's creation as a legitimate law enforcement tactic to gather information about possible criminal activity and "assaults" at the border. But the practice has drawn criticism from human rights groups and some Democratic lawmakers who fear the Trump administration is targeting people who oppose its immigration policies or sympathize with Central American migrants.
A document detailing the list, which was leaked to a San Diego TV station, classifies Dennison, 34, as "Suspected Antifa/Organizer," a label Dennison rejects as false. In a recent interview, he called himself a left-leaning humanitarian, not an activist.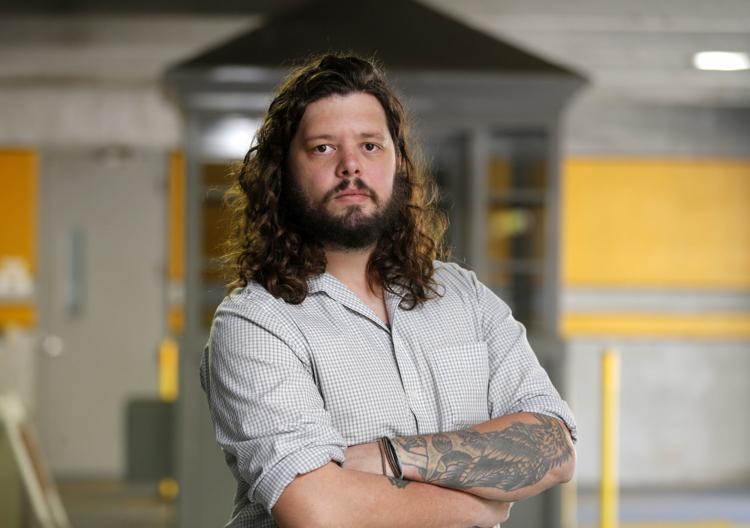 Dennison said he went to Mexico in early December to document migrant experiences for a nonprofit he founded called the Through My Eyes Foundation, with a goal of teaching young people how to shoot and produce short documentary films about themselves and their communities. When he crossed back into the U.S. on Jan. 10, he was detained for hours of questioning, he said.
A screenshot of the list that Dennison obtained from San Diego's NBC 7 shows his name and face with text indicating he had been flagged for "tracking" and an "alert." The TV station also reported that the agency compiled "dossiers" on the people listed, according to its source that provided the document.
Federal officials would not confirm that Dennison was on the watch list and would not explain the list's exact purpose.
"In a weird way, it's humbling that they think I'm that kind of mastermind. Like I organized any people from Central America or like ... getting people across the wall," Dennison said. "But in reality ... I'm literally a nobody."
Now, he's crashing at a friend's place in Richmond and talking to ACLU lawyers about taking action to resolve the situation. His nonprofit plans are essentially on hold, because he believes he's been flagged as suspicious and would have trouble traveling abroad.
Some of Dennison's footage appeared on the Facebook page of a Seattle anti-fascist group, and it later appeared in news outlets attributed to the group. Dennison said the images spread through social media after he posted them in an online message group associated with the caravan. He insists he's not involved with antifa or extreme left-wing groups, though there is a clear advocacy bent to his work. In a Facebook post, he called the border wall "a division built out of fear, hatred and a lack of understanding."
In a statement, a border official said identifying people who may have information about criminal activity is "standard law enforcement practice."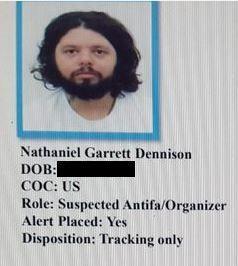 "In response to recent incidents in November 2018 and January of this year, which included assaults against Border Patrol Agents, CBP identified individuals who may have information relating to the instigators and/or organizers of these attacks," U.S. Customs and Border Protection spokesman Andrew Meehan said in a written statement.
Meehan said the Department of Homeland Security Office of Inspector General has opened an inquiry "to ensure that all appropriate policies and practices were followed."
In a statement released in March after news of the watch list broke, the ACLU said it was "exploring all options in response."
"This is an outrageous violation of the First Amendment," said Esha Bhandari, an attorney with the ACLU's Speech, Privacy and Technology Project. "The government cannot use the pretext of the border to target activists critical of its policies, lawyers providing legal representation or journalists simply doing their jobs."
Federal officials would not answer specific questions about whether additional surveillance or travel restrictions have been applied to Dennison and others who were in the area for two attempted migrant crossings in November and January. They also did not offer an explanation for why Dennison had drawn scrutiny.
A St. Louis native, Dennison battled homelessness in his youth. He's bounced between jobs in film, theater, photography, music and haunted-house design, spending time in Richmond, Virginia Beach and Chicago, as well as working abroad in Thailand, Haiti and Mexico.
Dennison organized his nonprofit in Richmond in 2017. Its limited funding has come mostly from friends and acquaintances, Dennison said, and it remains more of an idea than an established organization with a clear track record. Dennison's Facebook page includes multiple appeals for funding, equipment and volunteers for the nonprofit. Most of them didn't appear to draw a strong response.
Rachel Graefe-Anderson, an associate professor at the University of Mary Washington's business school, got involved in the nonprofit after she and her husband met Dennison in Richmond. She said her involvement has been "quite limited" recently, but she's only known Dennison as "a really nice guy."
"From what I know of him, I can't imagine that he belongs on a watch list like this," Graefe-Anderson said. "All he's ever wanted to do is just help people and be a caring person."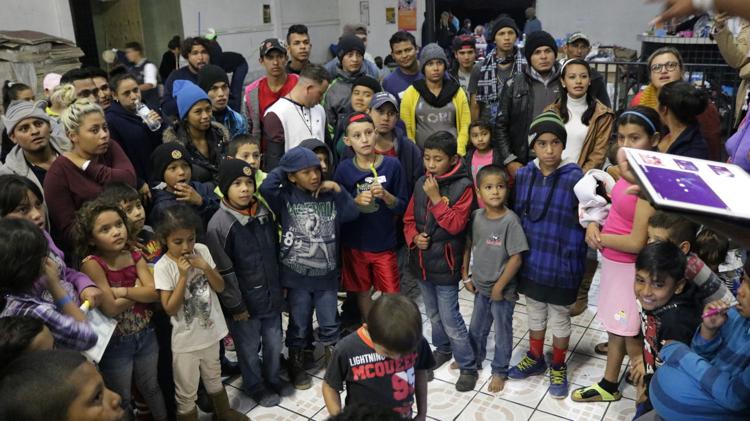 Other people allegedly included on the government list have reported being stopped at the border for extensive questioning. Alerts were put on some of their passports that prevented them from entering Mexico, according to NBC 7.
Dennison said American officials detained him for about six hours when he crossed back into the U.S. on Jan. 10. He said authorities asked him about antifa and whether he'd been at other activist hot spots, such as the Standing Rock anti-pipeline protests in North Dakota. When his questioners saw he had a Virginia driver's license, Dennison said, they asked if he was part of the crowd that turned out to oppose the 2017 white nationalist rally in Charlottesville.
Dennison said a "small part" of him wants to cheer on anti-fascist activists like the ones who took to the streets in Charlottesville, but it's not his style.
"That's not my place in this world," Dennison said. "I only look the part. I ride a motorcycle and wear a leather jacket. But I'm like a pansy. I'm becoming a hippie. I don't know where from. Like, I listened to punk growing up. And now I listen to Americana."
Dennison said he was tipped off to a crossing attempt planned for New Year's Day and went to document it. Later, he uploaded photos and videos to a Facebook Messenger group for activists and others following the caravan. They then appeared on a Facebook page called Seattle Antifascist Action.
Storyful, a media company that seeks out noteworthy social media content and distributes it to news outlets, shared one of the videos and attributed it to Seattle Antifascist Action after the page claimed ownership of the material. When Storyful learned Dennison had shot the video, it removed the footage, according to a company representative. Storyful's original attribution did not overtly link Dennison to the Seattle group because it didn't include his name.
Reuters reported that an activist group calling itself the Border Support Network — which included some self-described anti-fascists — helped the migrants during the Jan. 1 incident.
Dennison said he was not there to help anyone enter the country illegally, though, if necessary, he would've rendered basic aid to those who needed it.
"If somebody fell down, retreating away from the wall when they were firing tear gas and nonlethal bullets, I would pick them up," Dennison said.
A CBP spokesman said agents used "minimal countermeasures" to disperse people throwing rocks from the Mexican side, including tear gas, smoke, and pepper balls, breakable pellets filled with pepper powder.
Dennison said he didn't see anyone throwing rocks from the Mexican side, but his footage includes video of a person throwing a smoking canister back over the fence.
An attorney with the ACLU of Southern California recently sent federal agencies a letter requesting documents related to Dennison's case and asking for the expungement of any records suggesting Dennison "has a potential nexus to criminal activity solely because of his First Amendment-protected activities."
In a letter sent March 7, leaders of the U.S. House Committee on Homeland Security requested more information from CBP about the list. As of early this week, there had been no response.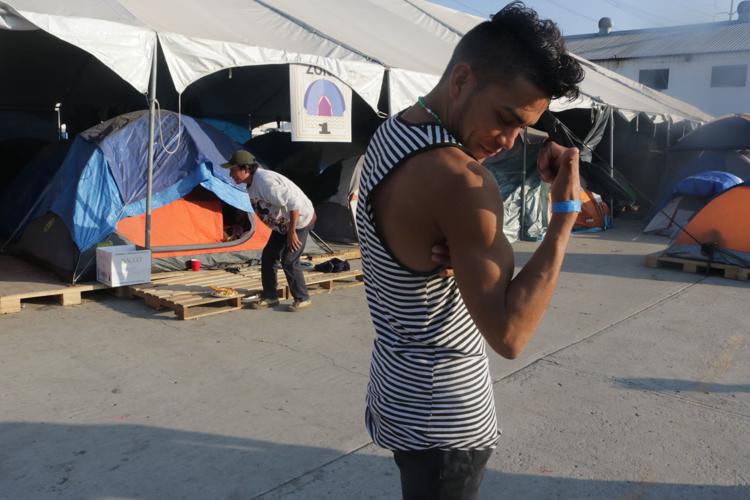 Dennison returned to Richmond with a cache of photos, some of which he shot during the Jan. 1 incident and others that were taken by young people living in the Mexican shelter.
In contrast to the chaos at the border fence, the shelter images offer a glimpse of the transient, day-to-day existence of the people who banded together in the hopes of getting to the U.S. They show a cramped array of tents, volunteers preparing massive meals to feed the roughly 2,000 people in the shelter, a makeshift soccer field, and people decorating for Christmas.
They show young men giving each other haircuts and flexing, women putting on makeup in a tent, and a top-down view of one young photographer's tattered Nike shoes.
Included in the mix are a few photos of the shaggy-haired American some of the kids called "Gringo Nate." Some show him doing chores around the shelter. Others show him lining up the tattoo across his knuckles that says "LIVE FREE."
"I just wanted to do something positive," Dennison said. "And it really sucks that I'm the villain of this for some reason."