The Roanoke River was just shy of cresting at 16 feet at midafternoon Thursday, the level considered a major flood, as at least two Roanoke neighborhoods were evacuated and swift water crews rescued multiple people from vehicles trapped in flood waters.
As of 2:20 p.m. Thursday, the Roanoke River in Roanoke had reached a height of 15.87 feet, just shy of a 16-foot marker that designates major flooding, according to the National Weather Service. The river there was expected to crest at 16 feet Thursday afternoon.
In southeast Roanoke, near the Roanoke River, Roanoke Fire-EMS crews saved one person from a vehicle at Bennington Street and Pike Lane at about 9:20 p.m. Wednesday, the agency reported on Twitter. About 10:50 p.m., crews went to Bennington Street and Edgerton Avenue Southeast and rescued three people trapped in a vehicle.
In northeast Roanoke, crews rescued two more people from a vehicle at 1:20 a.m. Thursday in the 1600 block of 13th Street Northeast, due to flood waters.
No injuries were reported in the three rescues.
In southwest Roanoke, a neighborhood downstream of the Spring Valley Dam was evacuated early Thursday after officials became concerned about its safety.
Meanwhile, people from about 60 buildings were evacuated in the Piedmont neighborhood of southeast Roanoke, Roanoke Fire-EMS Battalion Chief Trevor Shannon said.
"The evacuations that we've done have been done out of an abundance of caution," Shannon said, noting that in some houses water had reached the front door. "We're looking at a situation here that we haven't seen in quite awhile."
Shannon said Thursday morning that the agency was "moving towards an evacuation process" of the Ramada Inn in the 1900 block of Franklin Road Southwest. He said Roanoke Fire-EMS had been in close contact with staff, who that morning had been considering a shelter-in-place of residents, who are all on the second and third floors.
Roanoke's Homeless Assistance Team has used the Ramada to house people experiencing homelessness amid the coronavirus pandemic, he said.
A day care center near Carilion Roanoke Memorial Hospital also had been evacuated Thursday morning, according to Shannon. The HoneyTree Early Learning Centers, which has a center near the hospital in the 1800 block of Jefferson Road, said in a Facebook post that it would suspend its meal program Thursday "due to flooding/road hazards and to ensure the safety of our employees, volunteers, and families." It said prepackaged meals could still be picked up at its center at 217 Hershberger Road between 1 and 3 p.m.
Teresa Schaeffer, marketing director of HoneyTree Early Learning Centers, confirmed the evacuation. About 40 children and staff left the center by 11:30 a.m., she said. "We will continue to monitor the situation and hope to make a decision about whether or not it is safe to re-open tomorrow morning," Schaeffer wrote.
The organization's 10 centers in Roanoke and one in Christiansburg have remained open for essential workers throughout the coronavirus pandemic, she said.
Elsewhere in the Roanoke Valley, the persistent precipitation filled up the Carvins Cove Dam reservoir and sent about 2 feet of water running into its spillway where it flowed onto Carvins Creek.
The 80-feet-tall concrete dam wasn't in danger but a public notice was issued in keeping with regional response plans, according to the Western Virginia Water Authority.
The next phase of action under regional plans would be triggered by four feet of water overflow which officials don't expect will be reached. A 2014 study concluded the dam could withstand up to 14 feet of water overflow, officials said.
Water authority staff planned to be on-site monitoring conditions throughout the night.
Staff writers Ralph Berrier Jr. and Alicia Petska contributed to this report.
hr flooding 052120 p15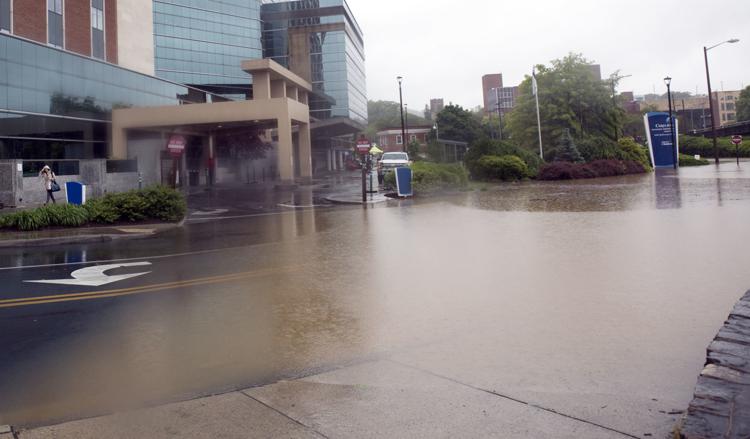 hr flooding 052120 p03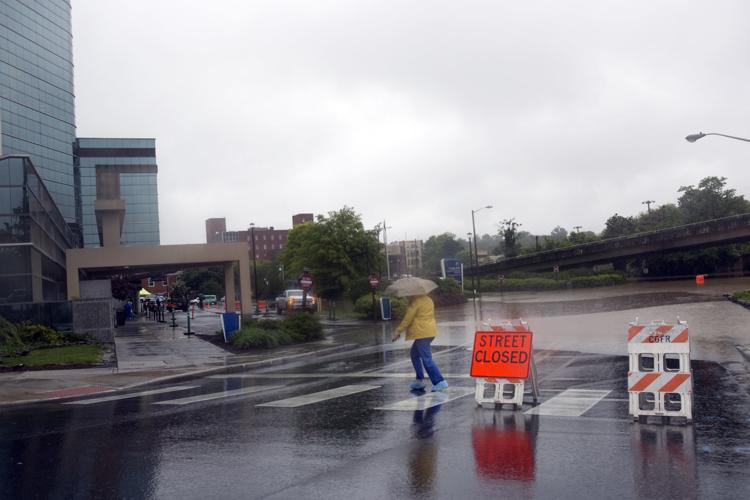 hr flooding 052120 p17
hr flooding 052120 p06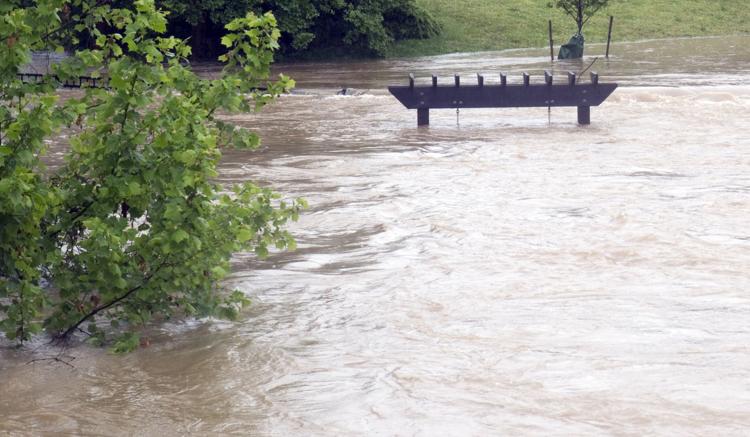 hr flooding 052120 p04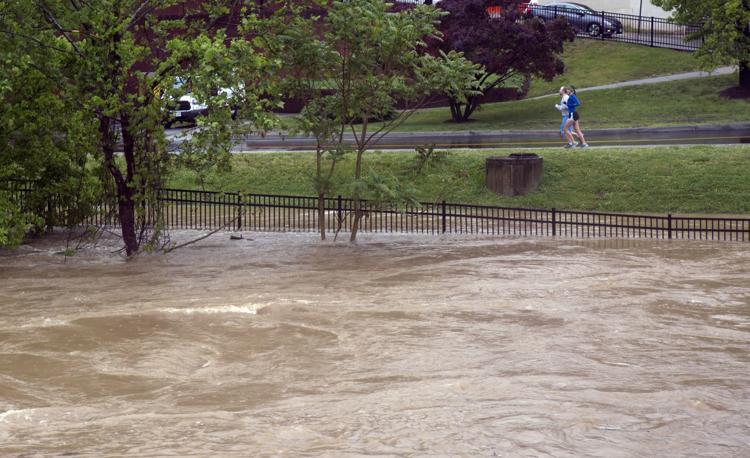 hr flooding 052120 p02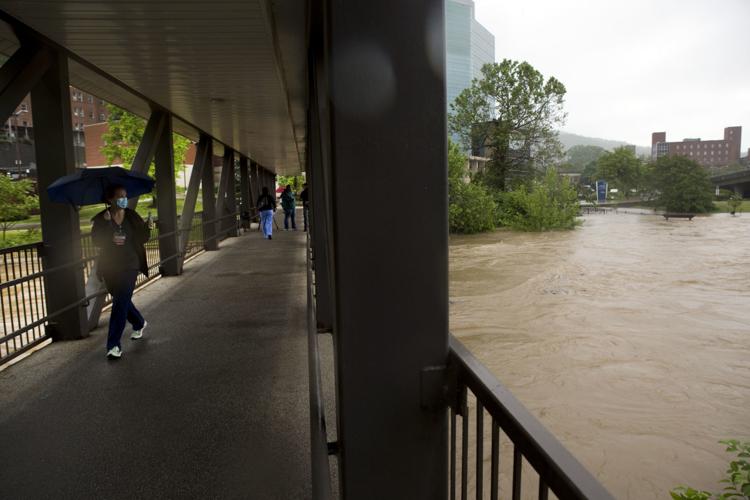 hr flooding 052120 p07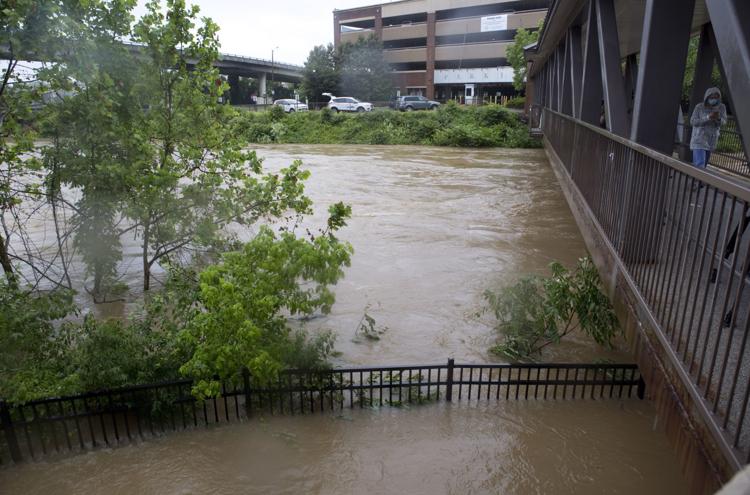 hr flooding 052120 p16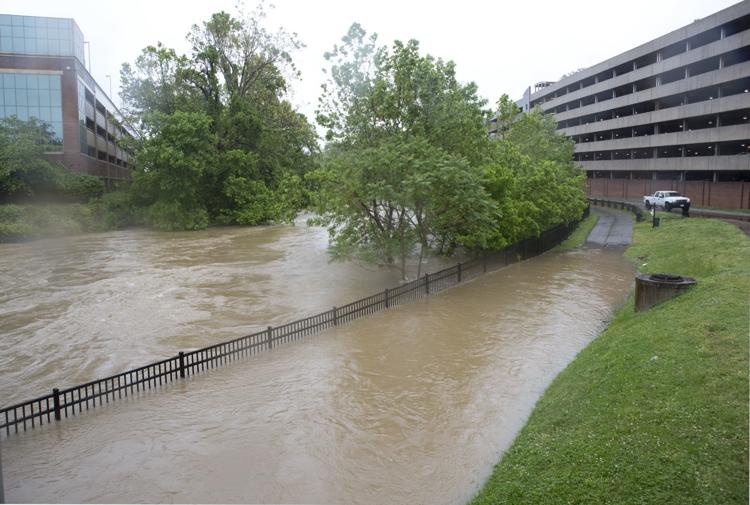 hr flooding 052120 p18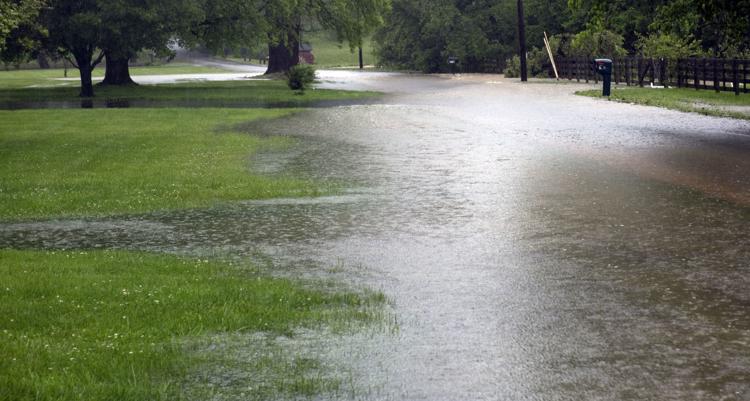 hr flooding 052120 p01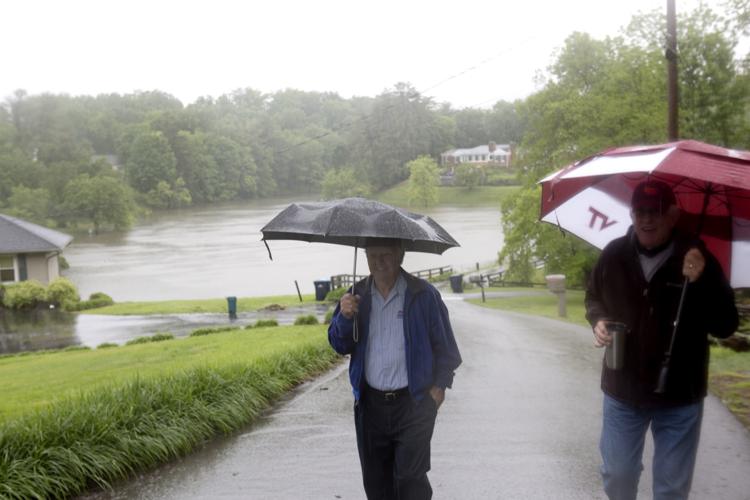 hr flooding 052120 p08
hr flooding 052120 p12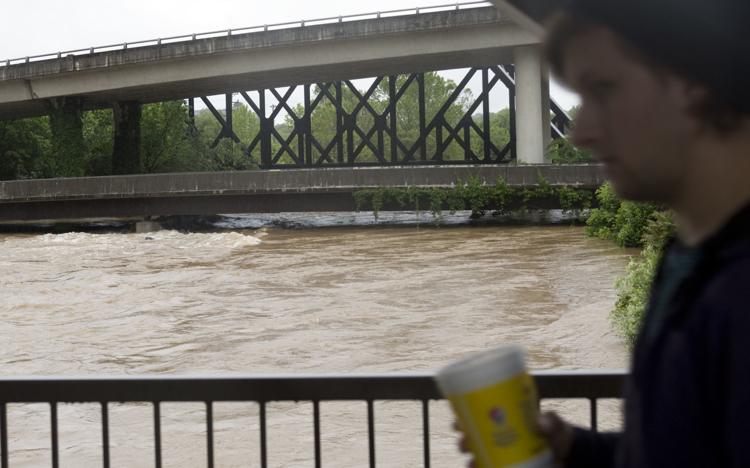 hr flooding 052120 p05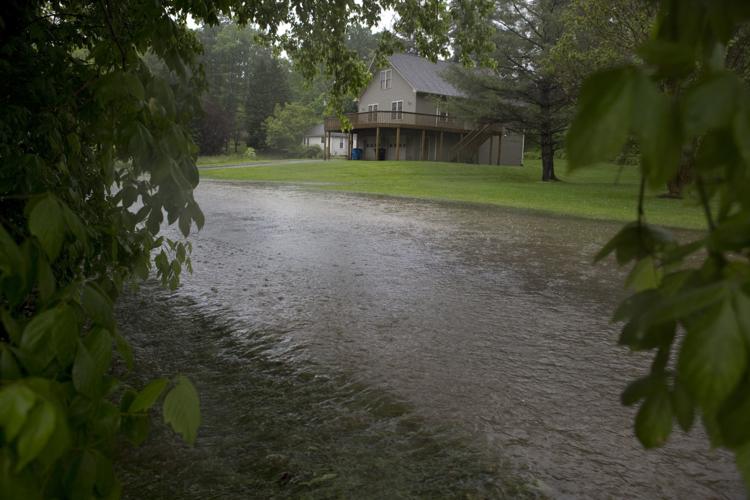 hr flooding 052120 p13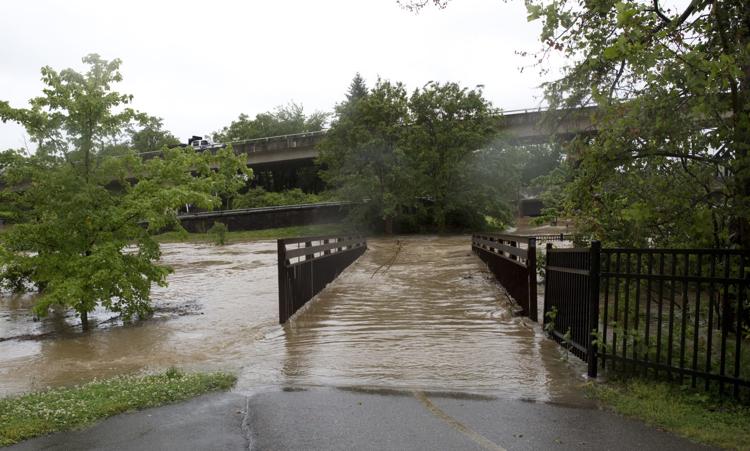 hr flooding 052120 p10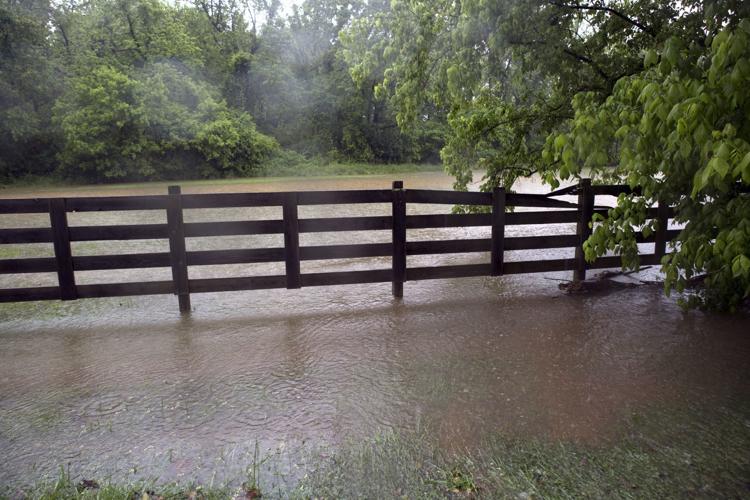 hr flooding 052120 p09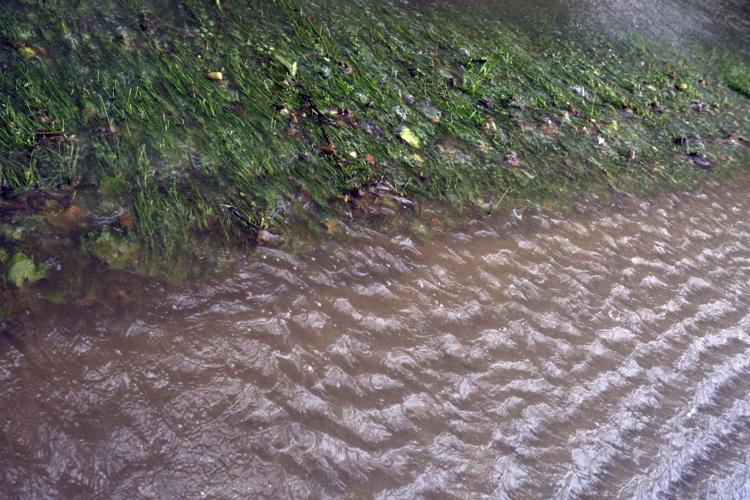 hr flooding 052120 p19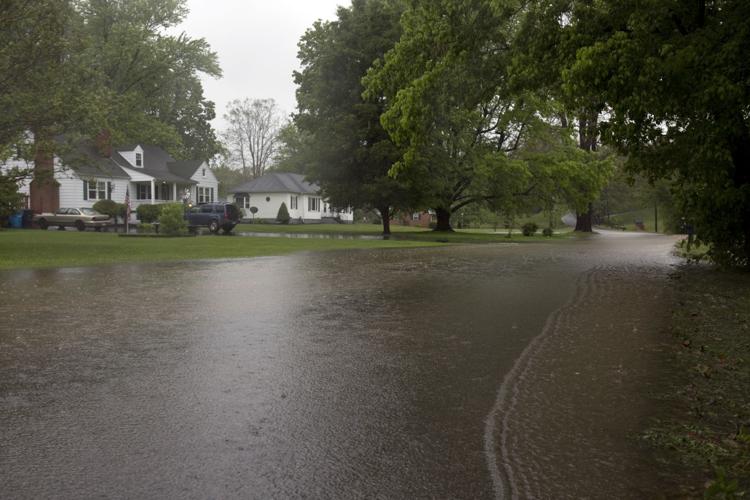 hr flooding 052120 p01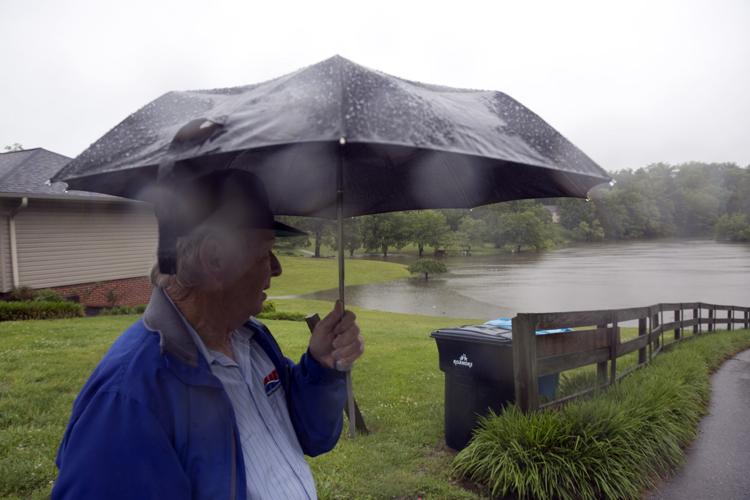 hr flooding 052120 p14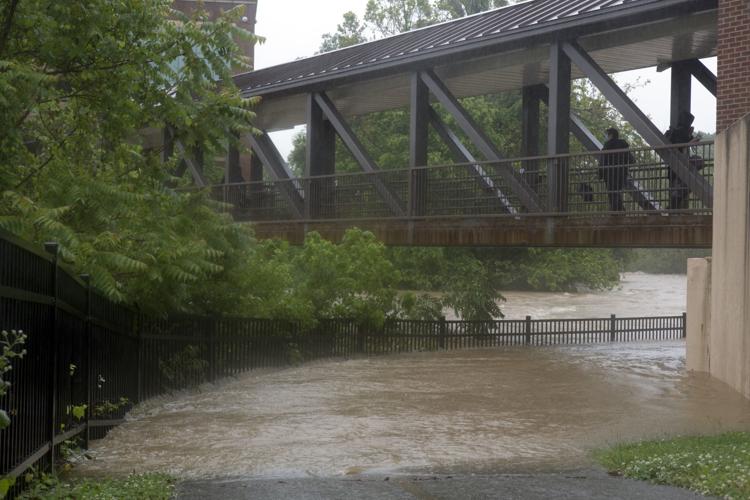 Watch Now: Flooding on Arbor Ave. in Roanoke
hr floodingSE 052120 p01
hr floodingSE 052120 p03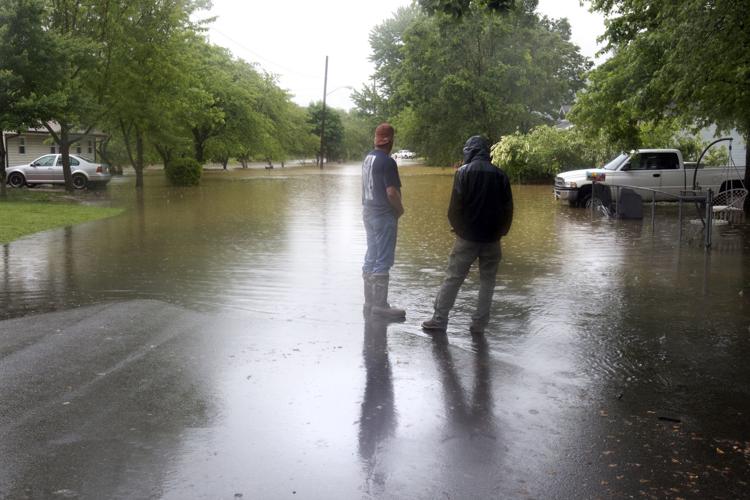 hr floodingSE 052120 p06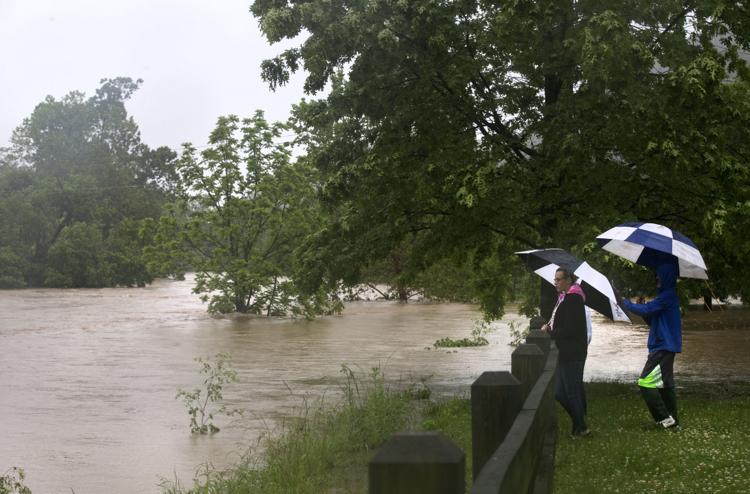 hr floodingSE 052120 p08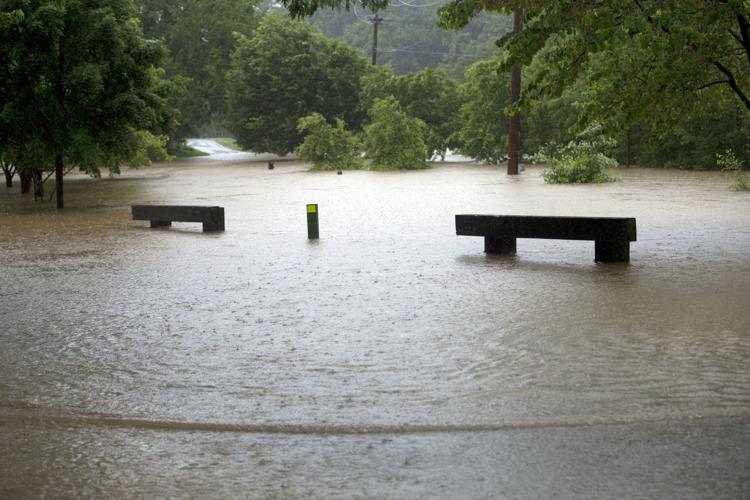 hr floodingSE 052120 p07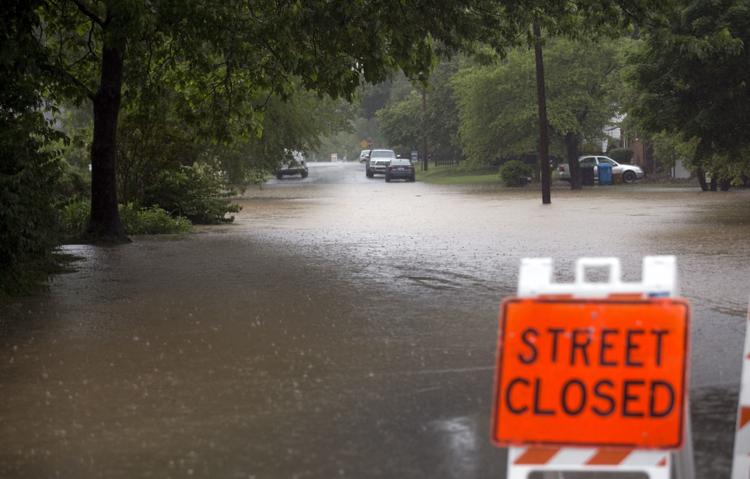 hr floodingSE 052120 p05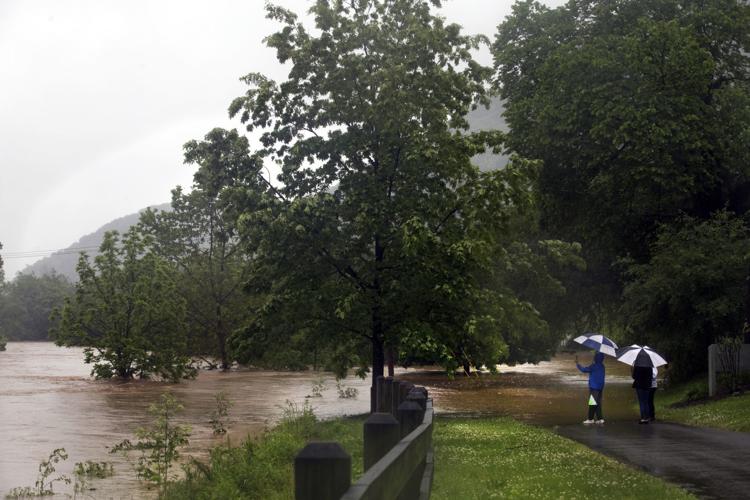 hr floodingSE 052120 p04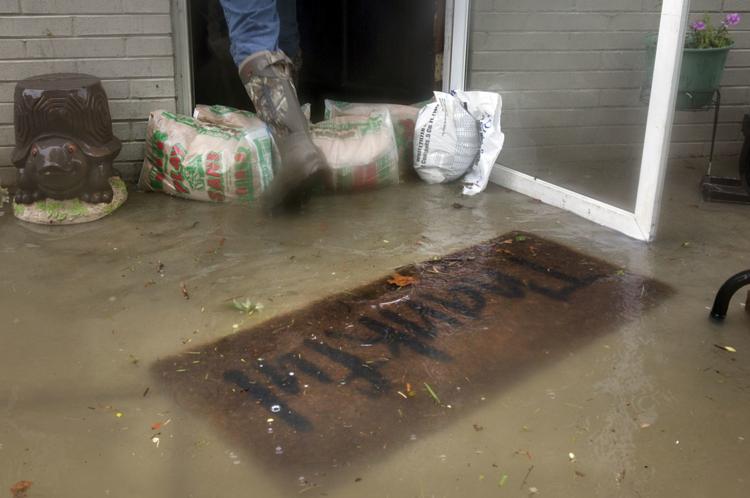 hr floodingSE 052120 p09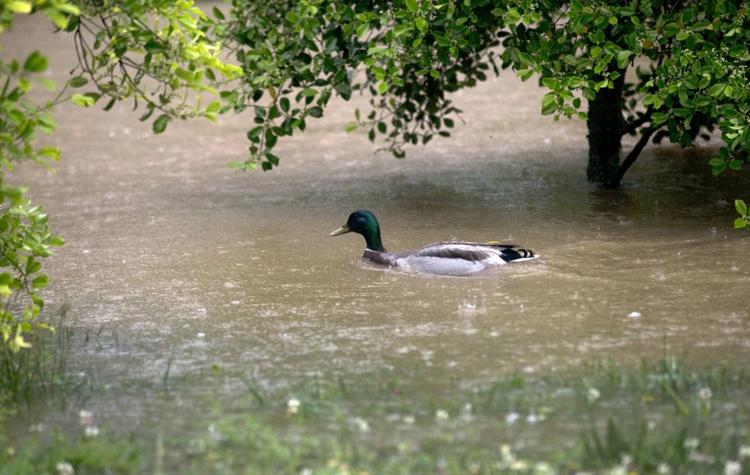 hr floodingSE 052120 p02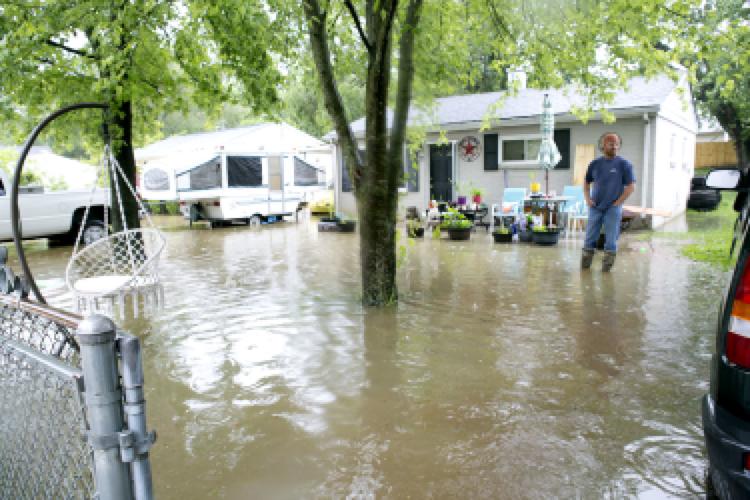 Dam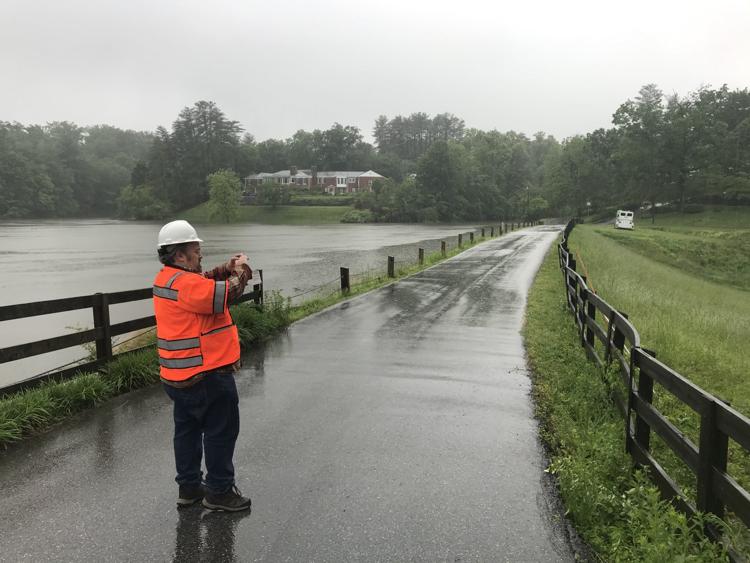 Dam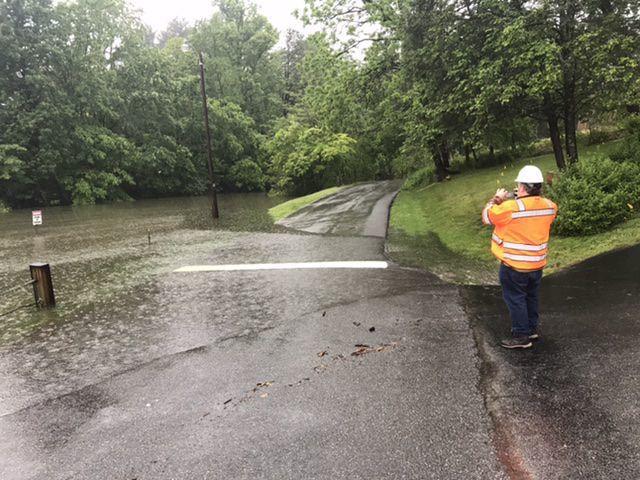 Barnhardt Creek.jpeg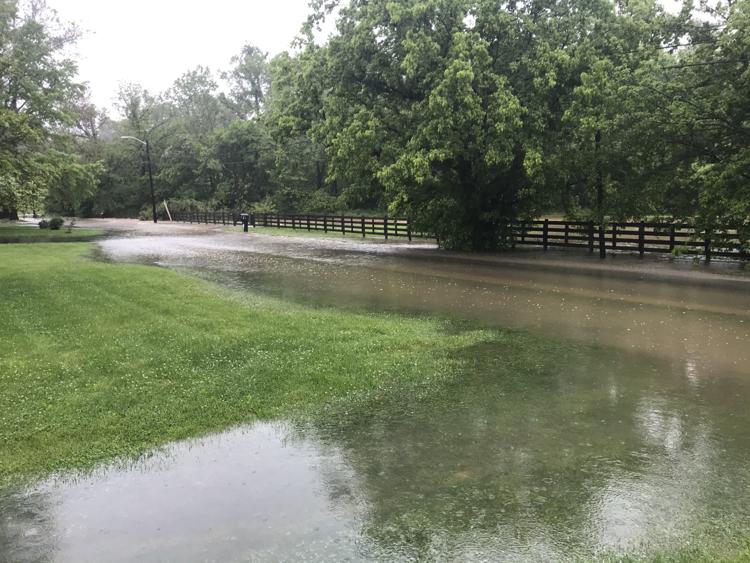 Steve Bricker dam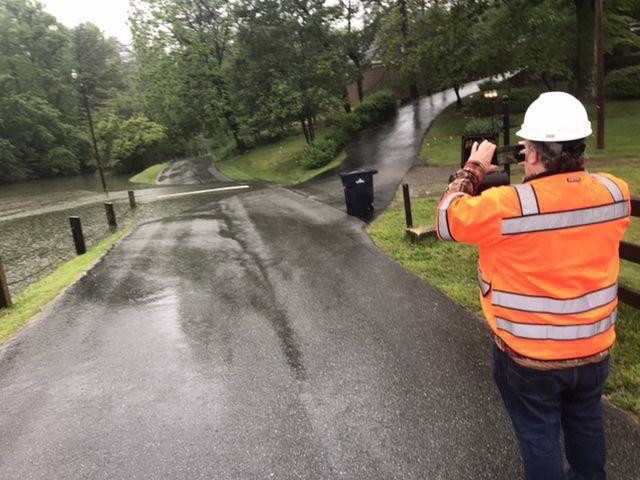 flooding rescue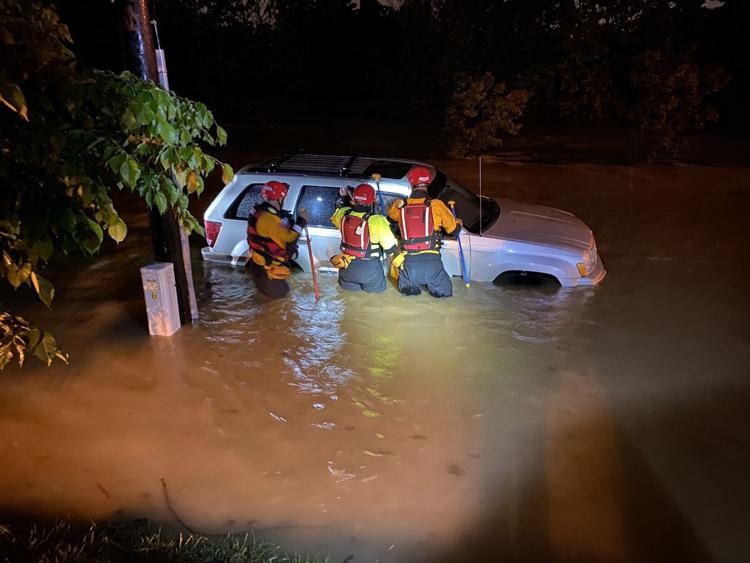 -- HIDE VERTICAL GALLERY ASSET TITLES --