BLACKSBURG — The world changed when Virginia Tech signee Wilfried Pene was more than 30,000 feet in the air.
Pene, who signed with the Hokies in December, is from Touraine, France. The tight end headed home during spring break for a final visit home before enrolling at Tech this summer.
The worldwide COVID-19 outbreak turned the what was supposed to be a three-week trip into an indefinite visit.
Pene found out when he landed that the United States suspended travel for all foreign nationals who had visited China, Iran and a list of European countries that included France. His mother tried to get him a flight back home, but they weren't able to book anything.
"Of course I still hope to be able to return to the United States for this summer, to be able to participate in the preparation camp, to be able to start my first Virginia Tech season, because I did all of this [come to the United States] it's for one thing, to be able to play at the highest level," Pene said in an interview with The Roanoke Times.
Pene is trying to stay positive, but the uncertainty has made him nervous. He's in regular contact with Tech's coaching staff from special teams and tight ends coach James Shibest to running backs coach Adam Lechtenberg to director of player personnel Mark Diethorn.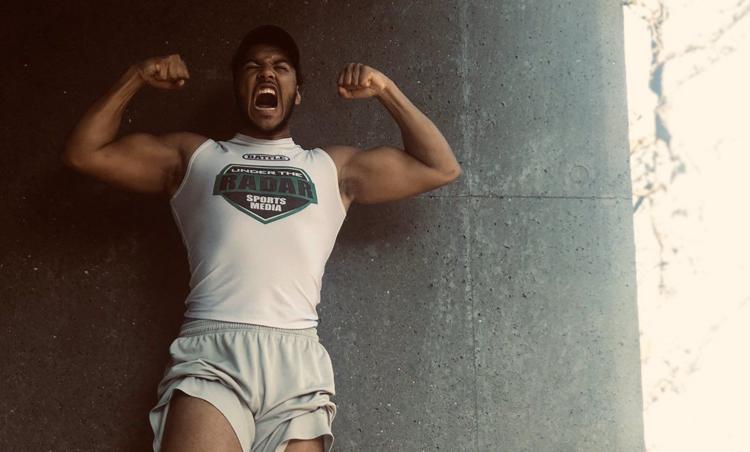 "I know he wants to be here and we look forward to getting him here, and eventually we will," Virginia Tech coach Justin Fuente said on Wednesday. "I just don't know the timetable and how it's going to work."
It's been a regular topic during Tech's remote staff meetings, and Fuente said he's even reached out to other Tech coaches who have more experience with international recruits for guidance on the situation. 
"Soliciting some advice or some help or some input from tennis and golf and some of those other places that tend to recruit internationally a little bit more is kind of what we're trying to do, but I don't know that anybody can do anything about it," Fuente said.
The women's tennis team has student-athletes from Israel, Brazil, Bulgaria, Slovenia, Portugal and the Cezch Republic. 
Australian punter Oscar Bradburn is the only other international player Fuente has signed during his time in Blacksburg.
Pene's current day-to-day routine isn't that much different from his fellow signees outside of his postal code. France is under a national stay-at-home order through at least May 11, so Pene is training and taking online classes like he would be doing back at St Thomas More in Connecticut.
"I train about once or twice a day, about five days or six days a week," Pene said. "I alternate between speed, cardio and muscle building exercises. In general I do two to three speed or cardio workouts and two to three muscle building workouts."
It isn't hard for Pene to stay focused considering his passion for football.
He made the most of his two years playing on both sides of the ball at St. Thomas More. He caught eight passes last year for 183 yards with four touchdowns and made 47 tackles playing defensive end with 15.5 sacks, 11 tackles for loss and three forced fumbles.
The 6-foot-3, 235-pounder made for an intriguing prospect and his willingness to travel overseas and chase his dream resonated with Fuente.
"He just jumped right into taking classes and did not speak English when he started," Fuente said on early signing day. "There's just something about people like that, in my opinion, that have the courage to pack up and go away from your family to learn a language, to adapt. I think that's pretty special."
Pene isn't going to complain if it takes a little longer to realize that dream. 
"I think that the coronavirus has affected us all a little in the same way," Pene said.